An effective email marketing strategy is an essential and powerful marketing tool for any business.
With so many marketing tools available today…
Email still continues to be a great channel of communication with your audience.
With emails, you have the chance to directly reach your customers and prospects.
You can make a connection with them. And send your latest offers, promotions, and important updates, direct to their inbox.
It is not surprising 56% of marketers consider their email marketing strategy to be very important. And 30% consider it important.
Overall, marketers consider retention to be the best use of email (59%).
Followed by brand promotion (57%) and conversion (52%).
What's more…
According to a survey done by Litmus, email marketing has an average ROI of 38:1.
While emails give great results, it has become important to personalize them.
Why Personalize Your Email Marketing Strategy?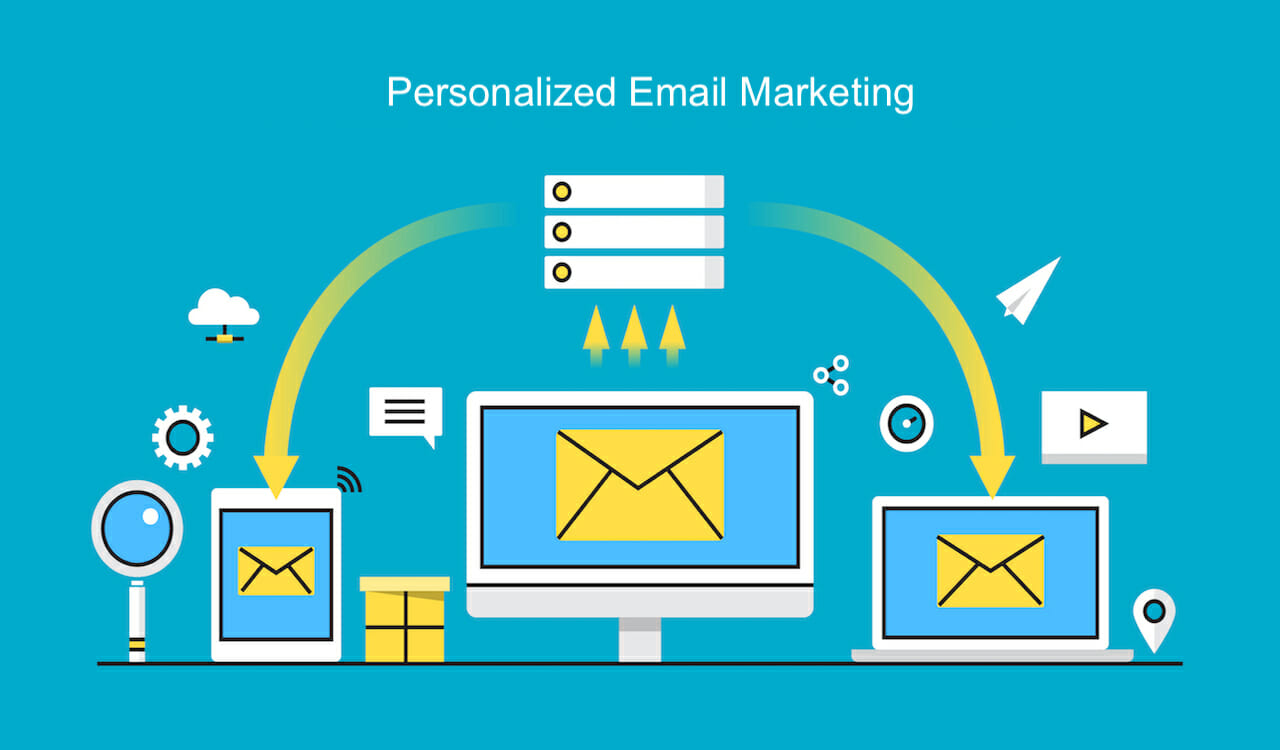 It should come as no surprise that people receive lots of emails in their inbox every day.
I am sure you do too.
The Radicati Group found that the average office worker receives 121 emails per day.
So how does a business stand out?
Well, that's where personalization in your email marketing strategy comes in. It can cut through the clutter and capture the attention of your target customers.
You target an email campaign to a specific subscriber by leveraging the information you have about them.
Yes, personalizing takes time and effort. But all the research suggests that it gives incredible results.
eConsultancy's study found:
74% of marketers who used personalization strongly agreed that it improved customer engagement.
An Experian study discovered that email personalization can boost transaction rates up to 6 times.
Hence, a personalized email marketing strategy:
Helps your emails stand out
Improves CTR
Increases conversion rates
And yet…
Most businesses have not implemented personalization in their emails.
eConsultancy reported that only 5% of companies focus on personalizing emails.
Note that personalization goes beyond just mentioning your subscriber's names.
It is a broad term. There are various degrees to which you can personalize.
What I see most commonly, is basic email personalization:
Subscriber's name in the subject line
Their name in the email copy
On the other hand, an advanced personalization technique means…
Tailoring the content of the email to meet every single one of your subscriber's needs.
Business owners and marketers have to identify ways to connect with customers on a deeper level.
Here are 7 powerful techniques to drive deeper relationships with your customers:
1. Segment Your Audience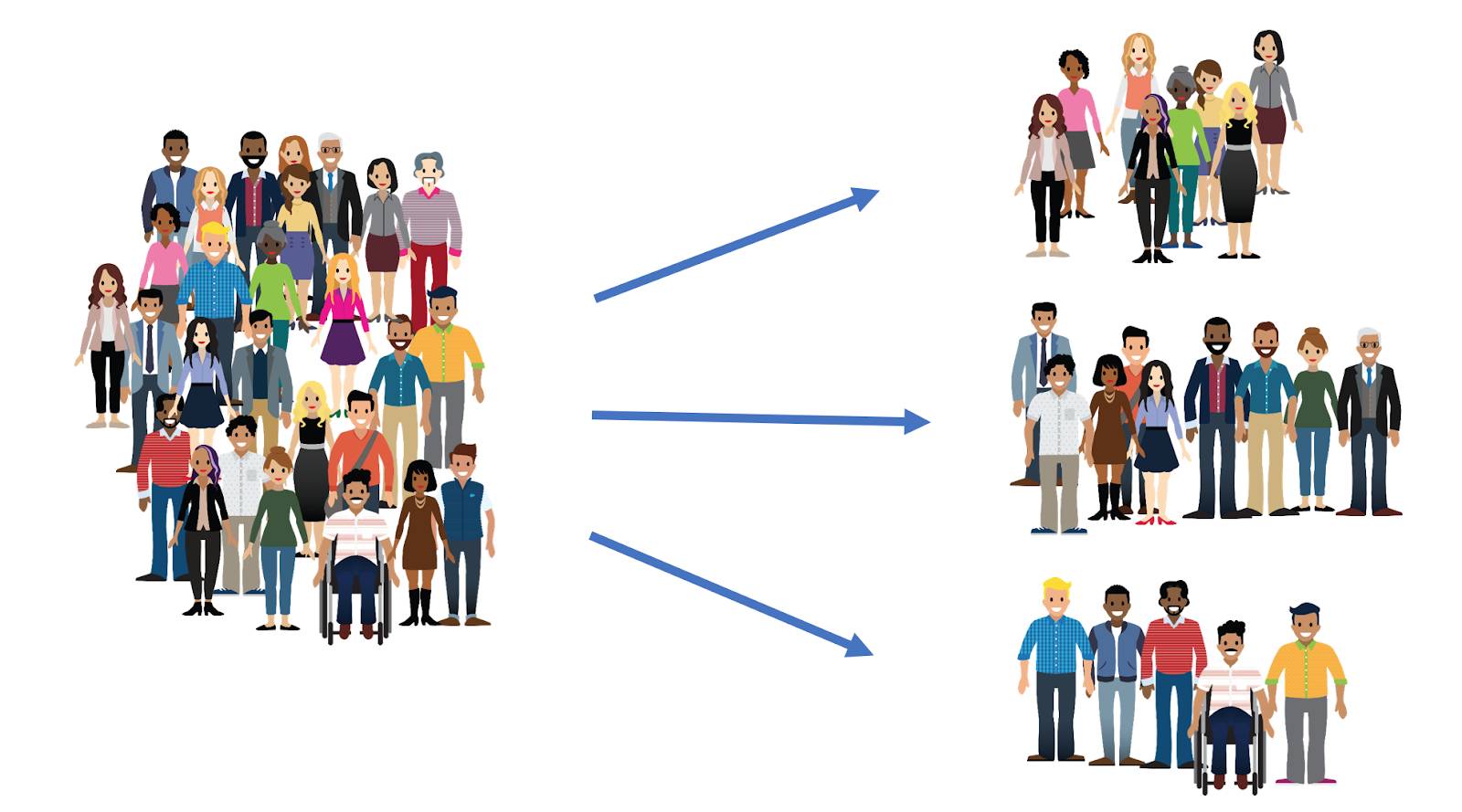 This is the very first thing you have to do when you personalize emails.
It is the core foundation for the personalization of your email marketing.
Why?
Because when you segment your subscribers into different relevant categories…
You will be able to send uniquely crafted emails that speak to their needs.
Think about it…
If you receive an email that is not relevant to you, what do you do?
Ignore it. Delete it, perhaps. Right?
The more relevant your audience, the more likely they will open your email.
And the more likely they will take the desired action you want them to take.
So how do you segment your audience?
You could start with:
Moreover, you could use any information they provided when they signed up for your email list.
An advanced personalization email marketing strategy derives from a subscriber's behavior:
Are they an active or an inactive subscriber?
What are their interests?
Did they participate in your events or contests?
Download any specific content?
Which pages do they visit?
Behavior-triggered emails are real-time reactions to how your customers are using your product. Trigger emails have a 152% higher open rate compared with traditional emails.
Data collection is key here.
You could create and target your ideal buyer personas.
According to HubSpot:
"A buyer persona is a semi-fictional representation of your ideal customer. It is based on market research and real data about your existing customers".
Looking to make your buyer persona? Check out this free persona generator by HubSpot.
Create unique combinations of potential customer profiles. And you will take your first step in personalizing your email marketing strategy.
2. Humanize The Sender
If you are sending out emails under your company name, then you need to rethink your strategy.
Have you noticed…
When you receive an email the "from" name is highlighted. Usually, it's written in larger and bolder text.
Almost all the email clients do it. Desktop or mobile.
It is done so you can easily identify who has sent you the message.
Before you even open it, you know who has sent you the email.
Most likely, you also make up your mind whether you are going to read that email or not.
Hence, the "from" field is very important. And it's often overlooked.
You see…
People are more likely to open emails received from a person. Even more, if it's a person they know or someone they could relate to.
It could be you as the owner of the company. Or a particular account manager who is associated with a subscriber.
If a sales manager is handling the subscriber's account, use his name to send the email.
The bottom line: Your audience will trust and relate to an email that comes from another person, as opposed to a business. You need to use a person's name in the "from" field.
Take personalization up a notch by using the sender's face instead of your logo.
3. What's It About?
The subject line is the second most prominent element in the inbox.
Just like the sender's name, it stands out. It has a darker and heavier text compared to the body copy of the email.
So how can you use that to your advantage?
Well, you could reference your individual subscribers by their names, in the subject line.
Marketing Sherpa's research shows:
Including a name in the subject line can increase open rates by 29.3% on average.
That's a significant reason to add it to your email marketing strategy.
What's more…
For consumer products and services companies, subscriber's name in the subject line produced a boost of 41.8%.
But remember, don't overdo it. If you do it in every email, your subscribers may start ignoring it.
Moreover, personalization doesn't just mean adding your subscriber's name to the subject line.
It could also mean talking to your subscriber.
What do I mean?
I will give you an example here.
Let's say you are offering your services as a copywriter.
When sending out your latest newsletter you could go with either:
Increase Your Revenue OR
I Increased XYZ's Revenue By 10%
Which email is your target audience more likely to open?
You see…
In the 2nd subject line, you are talking to the subscriber.
Even better, you are backing it up with a statistical claim and a clear benefit to your audience. A result that you have already delivered.
Similarly, using "your/you" is also an effective way to personalize your email marketing strategy.
4. Email Content
The content of your email should be targeted to meet the specific needs of your target audience.
Here are a few guidelines:
Write To The Subscriber
This is the most common technique for email personalization that most companies implement.
Addressing their subscribers by their names at the beginning of the email.
However common, it is important to note it is an essential step that you need to take.
Don't you appreciate it when someone takes the time to remember your name?
Similarly, your target audience will too.
Talk, Don't Type
There are several types of email content that you could send to your subscribers.
Before we get into the types of content, let's just talk about the tone of your emails.
Keep your language simple, engaging and conversational.
Imagine the subscriber reading your email, is your friend.
Use an informal tone. And avoid using complicated words.
Break up your emails into an easily readable and scannable form. It shouldn't overwhelm your readers.
Remember…
It is all about your audience understanding your offering in the simplest way possible.
Types Of Content
The type of content you send out depends on your company. And the value you want to provide your subscribers.
Here are a few examples of tailored content:
Solutions to their problems
How to overcome a problem is one of the best ways to engage your subscribers.
If you provide them solutions, they are more likely to become your customers.
And if they are already your customers, they are more likely to return.
Tell a story
Stories are a powerful way to connect with your subscribers.
It could be a customer's experience of using your product or service. How did your product help them?
You could share your own or your company's story.
Or it could be something interesting from your travels. You could even wrap a piece of informational content in the form of a story.
Read Also: Three Ways To Make Money Online: Advice From An Online Marketing and Sales Expert
Tips & Tricks
You could send helpful advice on how to get the most out of your product or service. Tell about the features they haven't used yet or aren't aware of.
Ensuring that your subscribers learn something new will increase their loyalty and satisfaction.
Product Recommendations
If you run an e-commerce store, you could offer and suggest relevant products to your subscribers.
Keep track of their purchasing history to provide recommendations based on their previous choices.
It can also help you create an inclusive sense of community. You could include popular products purchased by similar customers to encourage conversions.
Milestones
Celebrate important moments or milestones in your relationship with the subscriber.
Furthermore, you could add advanced personalization to your emails by sending behavior triggered emails.
These types of emails can be easily automated.
You can use them for:
Up-selling
Cross-selling
Welcome
Re-engagement
Dynamic content offers
Cart abandonment and so on.
5. Personalized Call-To-Action
A strong call to action (CTA) is one of the most important elements of your email marketing strategy.
Unbounce's study showed 1st person CTAs had a 90 percent better conversion rate than 2nd person CTAs in emails.
Hence, for a personalized email experience, design CTAs from the reader's point of view.
First-person CTAs create a reading experience that feels tailor-made for the individual.
You want your subscribers to feel like they're in control of the process.
And using the first-person language makes them feel that it's their decision to click or not.
For an even higher level of personalization…
You could automate calls to action depending on the person reading them.
Let's say your subscriber clicked on your CTA and downloaded a pdf. Now next time they will see a different (but relevant) call to action.
Targeted and customized CTAs will be a unique and personalized experience for your subscribers.
Dynamic CTAs work hand in hand with dynamic content. Using dynamic content means your email will populate based on when it is opened, rather than when it is sent.
6. Where Are They Going Next?
Personalization that begins in an email should continue to flow to your landing page.
That means your email and landing page should have a consistent look and copy.
Moreover, they both should have the same personalized call to action for the subscriber.
Why?
Because if the entire journey of your audience is streamlined…
There will be less confusion in their minds. They could easily keep following the path to conversion.
A HubSpot study of 330,000 CTAs on websites found:
Personalized CTAs performed 202% better than any other types of CTAs.
So just like in your email, keep your CTAs personalized on your landing page.
Also, ensure that the content of the landing page supports your email's content. Or reflect your reader's next interests (the reason they clicked on the CTA).
This will lead to the customer having a unified experience. And it will make them more likely to convert.
You could have different landing pages for different customer segments. So when you write custom emails for each segment, the landing page should have similar content.
Remember…
The focus is to convert subscribers based on their specific interests in your business.
Read Also: Three Ways To Make Money Online: Advice From An Online Marketing and Sales Expert
7. Timing & Frequency
An integral part of a personalized email marketing strategy:
To deliver your email when your subscriber is ready.
It's likely that not all your customers are in one location. Or respond to emails at the same time.
By testing different times, you will know the best time for your emails.
Find out when your emails are opened and engaged with, the most.
With email software, you can easily track the time and date, your messages were read.
Use that data to send emails at the best times for a particular "segment".
You can even go beyond that by identifying the data of each subscriber.
Behavior such as:
When are they opening your email
When and how are they engaging with your content
This way you can further personalize emails by sending messages at the best time for each individual customer.
Furthermore, not every subscriber would want to receive an email at the same frequency.
You should give your subscribers the option to maintain a sense of control.
For example…
Someone could be likely to engage with your content twice a week. While another subscriber could be more responsive once a month.
It's always best to give your audience an option to choose:
How often they would like to receive your emails.
What types of content they would like to receive.
The best way to do that is to ask questions through feedback.
Survey your subscribers. And use that information to further tweak and personalize your email marketing strategy.
Read Also: Three Ways To Make Money Online: Advice From An Online Marketing and Sales Expert
8. Send mobile-friendly emails
In 2012, 27% of all marketing emails were opened on a mobile device.
By 2014, that number jumped up to 42%.
Now, it's as high as 61%!
These are huge numbers!
And what do you do as soon as you wake up in the morning?
If you're like me, I'm guessing you have your phone next to your bed and the first thing you do each morning is check your phone for calls, messages and yes, you guessed it, emails…
Don't worry, you're not the only one. 62% of us do this.
When you send an email to a subscriber who reads their emails on their mobile device, but the email is not optimized for that device, what do you think they do with?
Mostly, they will unsubscribe or delete it.
So why is it that almost half of all emails are still not mobile friendly?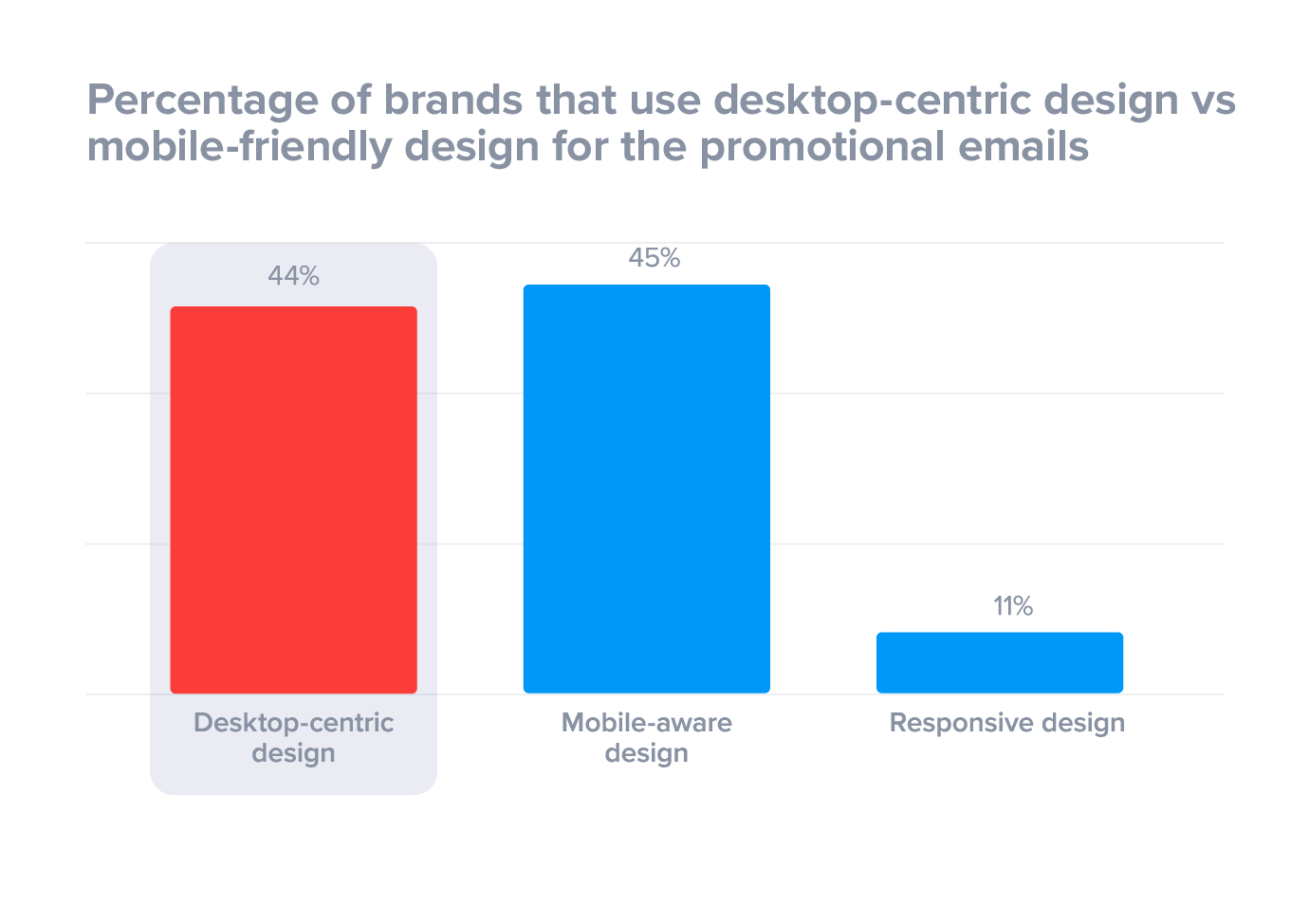 Worse still, our own email marketing research found that 20% of email campaigns are not optimized for mobile.
Yet on the opposite end of the scale, and when email campaigns are optimized for mobile, they generate a lot of revenue!
The average revenue per mobile email is $0.40, which is more than 4x that of a desktop email click, according to Yesmail.
Revenue per email on mobile devices is 4X higher than desktop
And 55% of smartphone users have made at least one purchase after receiving a mobile promotional email.
Furthermore, a study by Flexmail found that 36% of B2B companies that have optimized their email campaigns for mobile devices saw an overall improvement to their email performance.
So, how do you optimize your campaigns for mobile devices?
Don't worry, here are some tips on how to do that.
Implement responsive email design (RED): Creating a responsive email design means that the user experience is optimized regardless of the device or screen they use. Most email service providers (ESP) offer this solution within their email functionality.
Keep the subject line and pre-header short: The subject line is crucial. Keep it short so the reader knows exactly what the email topic is about. And the pre-header text (also known as snippet text), don't let it go to waste by using "To view this email in your browser…". Instead, summarize the email or include a call to action (i.e., Use "FREESHIP" to get free shipping).
Make the CTA big and obvious: Mobile device vary in size. While a text link may work on a tablet or larger screen, you might be alienating your readers who have a smaller screen (or bigger hands!) if your call to action is too small. Make the call to action, big, bold and simple to click.
9. Test copy, design and buttons

Whether you test your home page, landing pages or email templates, testing provides us with data to make practical decisions that will improve our marketing performance.
And email marketing is no different.
Sure, you've probably tested subject lines before – who hasn't?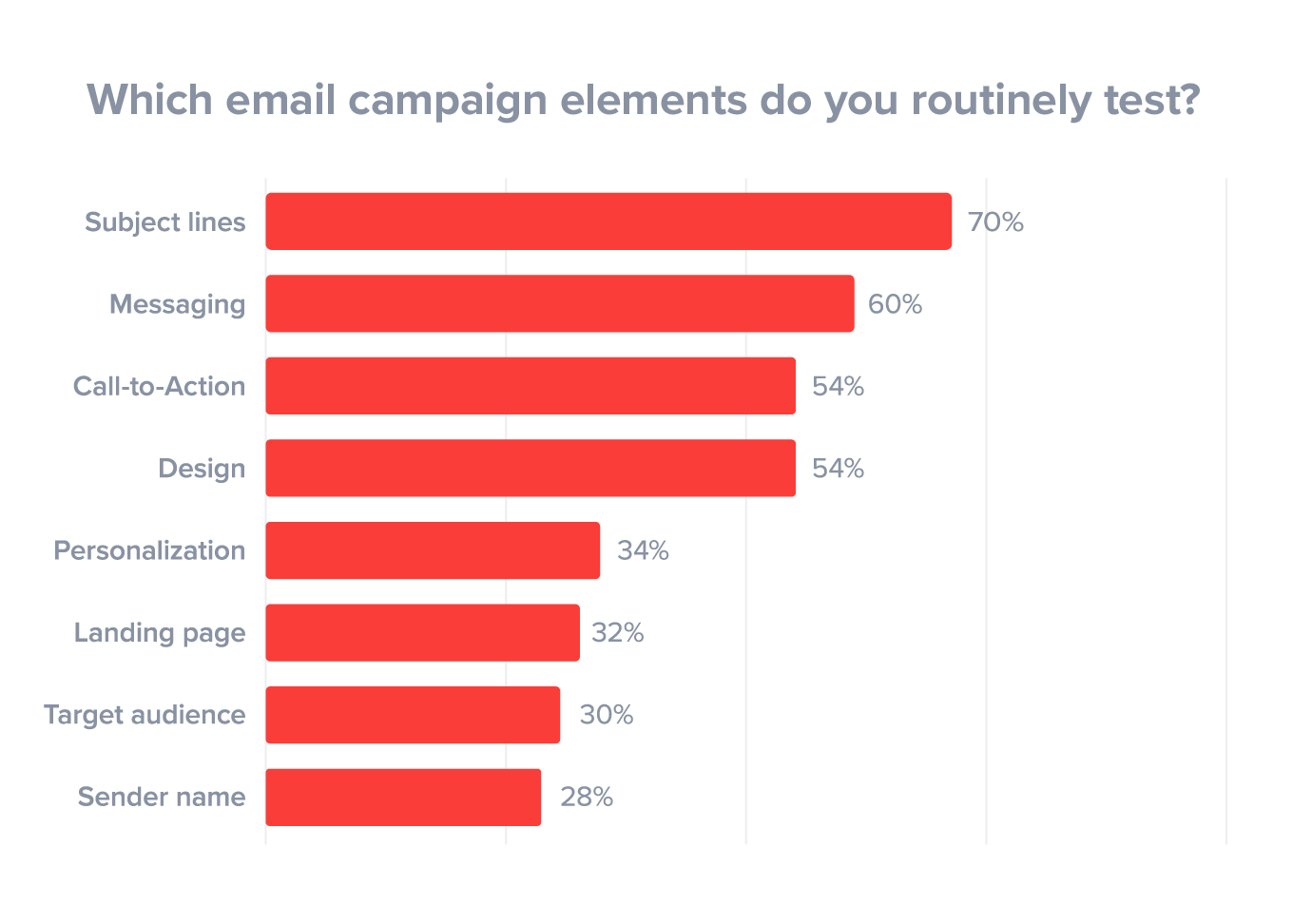 Read Also: Three Ways To Make Money Online: Advice From An Online Marketing and Sales Expert
Even the former President of the United States has A/B tested his email subject lines….
Think I'm kidding?
Email marketing played a huge part in the success of Obama's 2012 Presidential campaign.
By sending several variations made to the subject line to a small sample of subscribers, they were able to calculate the amount in donations they could expect to receive based on the results.
The sample size revealed that the poorest performing subject line ("The one thing the polls got right.."), when sent to the entire database, would generate $403,603 in donations.
The best performing subject line ("I will be outspent") was expected to generate $2,540,866 in donations.
That's a huge difference!
In fact, the best performing subject line outperformed expectations and generated a total of $2,673,278.
That's an additional $2.2 million in donations raised due to a change in the emails subject line!
President Barack Obama raised an additional $2 million in donations by split testing his email subject line
But it's not only subject lines you can test through email marketing.
You can also test:
From address: The name that appears in the "from" field has a huge impact on whether the reader opens your email. In fact, the sender name is the main reason why people open your email. Test your from address by sending your campaigns from a person's name, person + company or from your CEO.
Plain text vs HTML campaigns: Like most marketers', I'm sure you are already sending a plain text version of your email. However, have you thought of testing an email campaign that is plain text only? And when you add an element of personalization, plain text emails appear to be written just for the reader.
Long vs short emails: You can keep your emails short and sweet or, you can create long detailed emails. Long form emails can include more detailed copy whereas shorter emails will send the reader directly to a targeted landing page. The best way to see what works best? Test it.
(Not sure how to design your email campaigns? We've collected 19 of the best B2B email marketing examples from the world's leading SaaS companies.)
10. Automate email campaigns when possible

Trigger-based emails are emails that are sent out automatically based on user behavior.
The most common forms of trigger emails are 'welcome' emails, 'thank you' emails and 'transactional' emails, such as order confirmation email and email receipts.
The data behind trigger emails shows us that trigger emails perform much better than traditional email.
For example, Epsilon found that:
Open rates for trigger emails are as high as 49% (95% higher than traditional email open rates)
The average click-through rate (CTR) for trigger emails is more than double the rate compared to traditional email click-through rates
The best converting websites in the world, sites that convert as much as 40% of their traffic, use trigger emails.
And not only that, Forrester research found that trigger-based email marketing campaigns can generate 4x more revenue and 18x greater profits!
Does this sound too good to be true?
Well, it's not. We've tested it. And it works!
Below is a comparison for our traditional email campaign (left) against our triggered email campaign (right):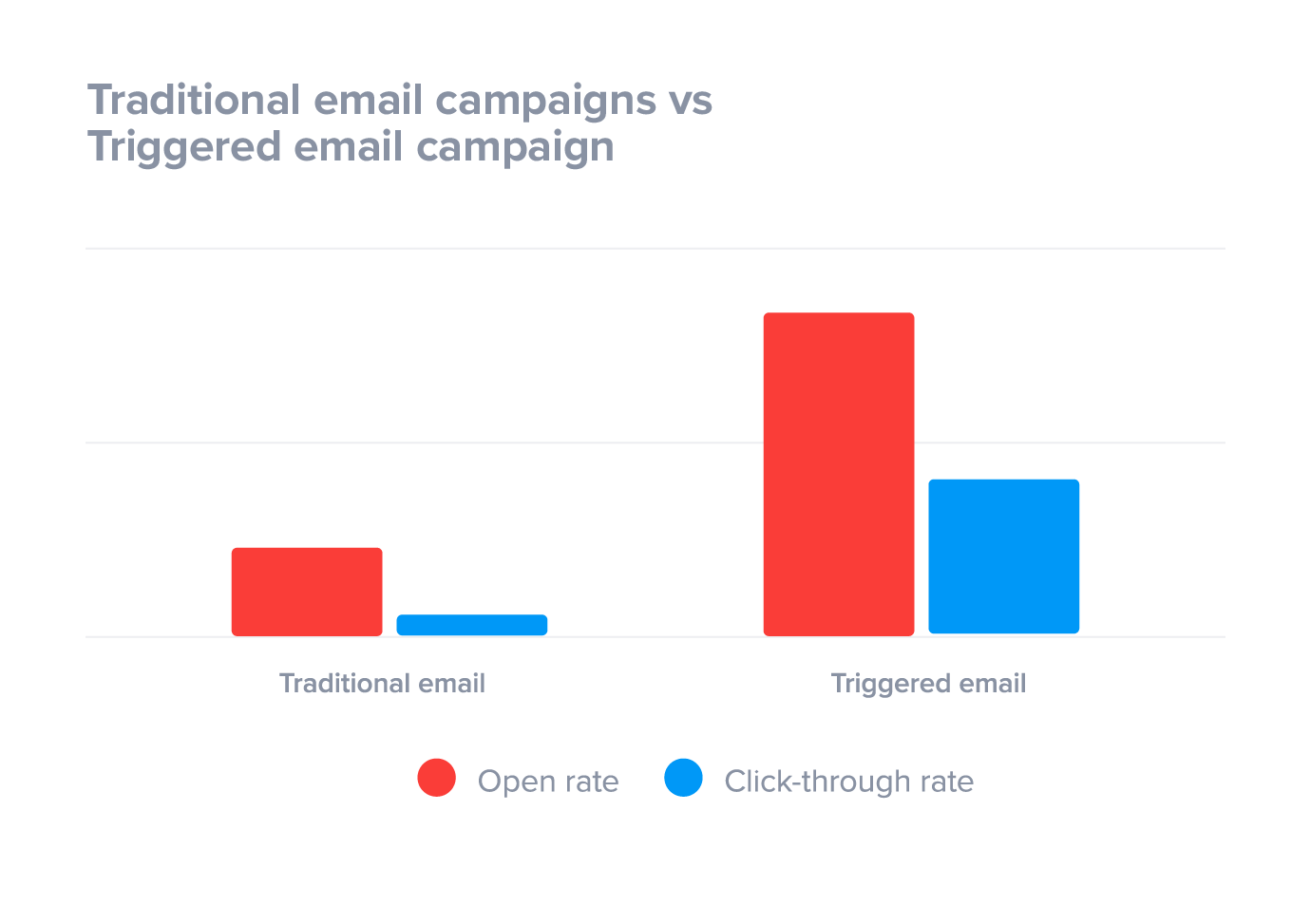 Our triggered emails generated 5x higher open rates and 15x higher click-through rates.
Today, only 25% of marketers currently use triggered emails and they make up a low percentage of overall email volume, at around 2.6%. However, they can be responsible for as much as 20% of your email marketing revenue!
Triggered emails perform really well because they hit the email marketing sweet spot.
What does the email marketing sweet spot look like, you ask?
It looks like this: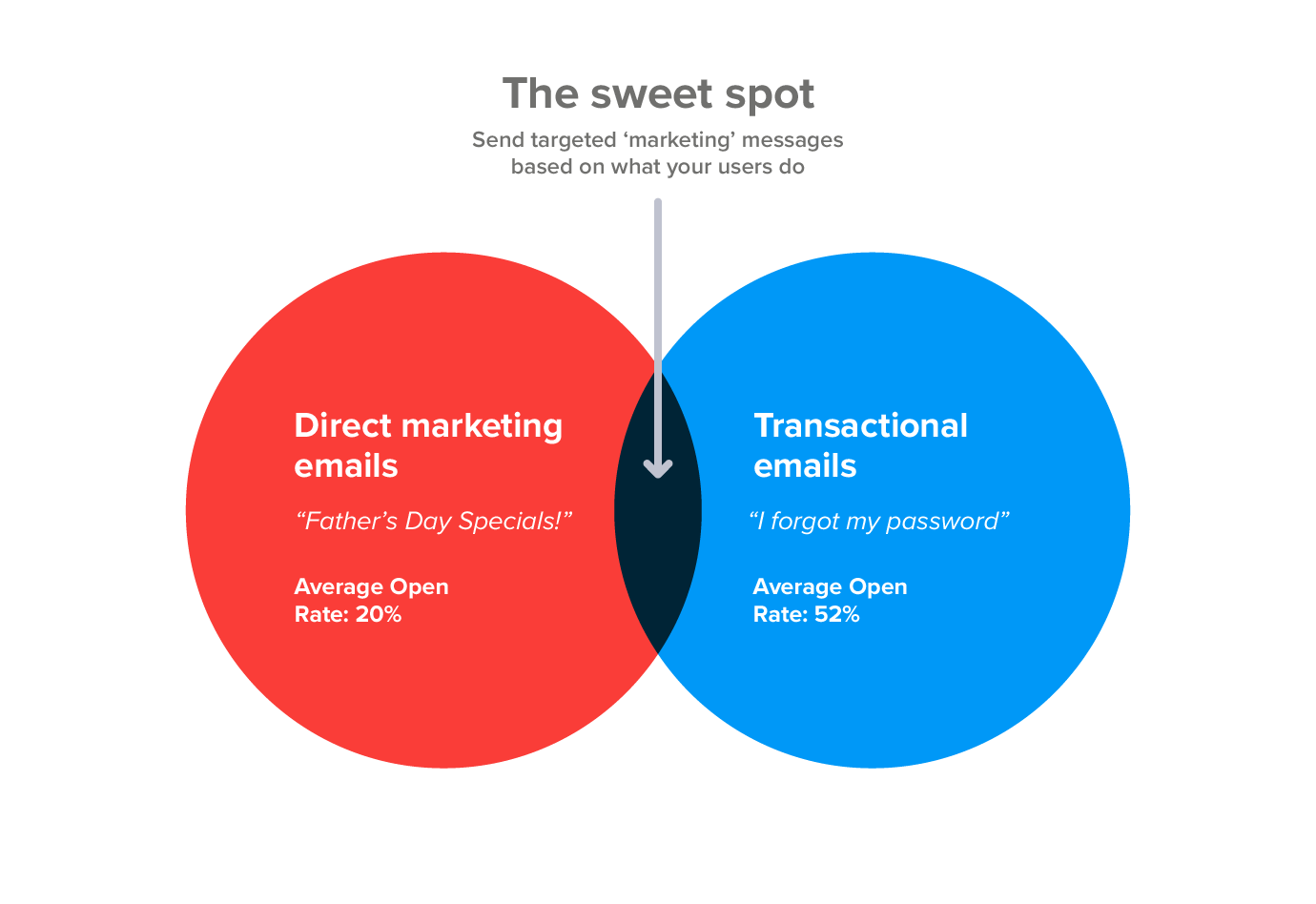 Read Also: Three Ways To Make Money Online: Advice From An Online Marketing and Sales Expert
And the reason why they perform so well is because of context.
Consider the following scenario;
You visit a website, browse the product line and add items to your shopping cart but, you begin to have doubts and decide to leave before completing a purchase.
Sound familiar?
This happens to every single eCommerce store, every single day.
But what if, one hour later, you receive an email that includes the exact product you were shopping for?
And what if this email included not only a quick-link back to your shopping cart but, a free shipping code or 10% discount?
You're now more likely to complete your purchase, aren't you?
That's the power of trigger emails.
But setting up triggered emails is expensive and complex, isn't it?
It doesn't have to be. You can start by using auto-responders in your customer service software to replicate the automation aspect. That's what we do for all of our existing triggered emails and we're happy with it.
Here are some examples of trigger mails you can send;
Activation: A new user creates an account but, they do not use your product within the first 7 days. Create an  "activation" campaign that sends an automated email with their login information, steps on how they can get started and include a video demonstration for additional support. You can also invite them to a one-on-one meeting to walk them through the product and answer any questions they may have.
Win-back: An existing customer is soon approaching the end of his yearly subscription. The customer hasn't used your product in 3 months and you need a way to win them back and keep them for another year. Create a "win back" email that sends an automated email to all customers that are coming to end of their contract with a list of new product features and a short plan on expected releases in the next six months.
Surprise: Customer loyalty is the key to success. And you can reward your loyal customers by giving them something for free every now and then. Create a "surprise" email that sends an automated email to your best customers that offers a free yearly license to your software for them to use, a gift card or even a coupon code to redeem a box of cupcakes. It's a small cost for your business but, the reward is huge!
Read Also: Three Ways To Make Money Online: Advice From An Online Marketing and Sales Expert
The Art Of Writing High Converting Emails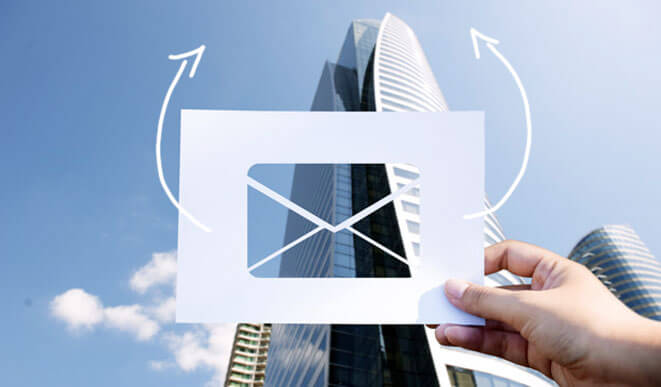 Emails are a highly lucrative form of getting traffic to your website.
If you are not already utilizing personalization in your email marketing campaigns then you are missing out.
There is no doubt that a personalized email marketing strategy can bring you more revenue.
Personalization gets customers engaged with your business.
But as I mentioned earlier…
Most businesses are unsure of what to do when it comes to personalization.
62.26% of consumers feel "happy" and "excited" to respond to a personalized email from a business.
And yet…
Businesses are content with sending out generic emails to their subscribers.
Why?
Because crafting and delivering personalized emails isn't quite as easy.
You first need to understand how to write effective emails.
But revenue-based writing is an art. And not everyone knows how to write high converting email copy.
Writing compelling emails is a golden opportunity to stand out from your competition.
For the best ROI, there are two ways you could go:
Hire a professional copywriter: The right copywriter could give you great results. Save your time.
Write the emails yourself: Learn to write compelling copy for your business. Save your costs.
But doing it yourself isn't as hard as it sounds.
The art of revenue-based writing or copywriting is nothing new. You just have to know the right words. And where and when to use them.
That's why I have put together an in-depth training. So you could discover the little known art of copywriting.
In this training, I will also show you 3 other untapped writing opportunities…
That can benefit any business. And help you take your business to the next level.
The best part?
You don't need a degree or any sort of experience to get the best out of this free training.
Read Also: Three Ways To Make Money Online: Advice From An Online Marketing and Sales Expert