Email Consultancy: being an email copywriter who specializes in email marketing means being able to write email subject lines that get opened. You see, the subject line is the first thing people read whenever they get an email. In fact, research shows that 35% of email recipients open emails based on the subject line alone. If you've spent hours crafting the perfect sales email, but your subject line doesn't grab their attention, you've just wasted hours of your time. In order to get your clients results from email marketing campaigns, it's crucial to understand the kind of subject lines that get opened.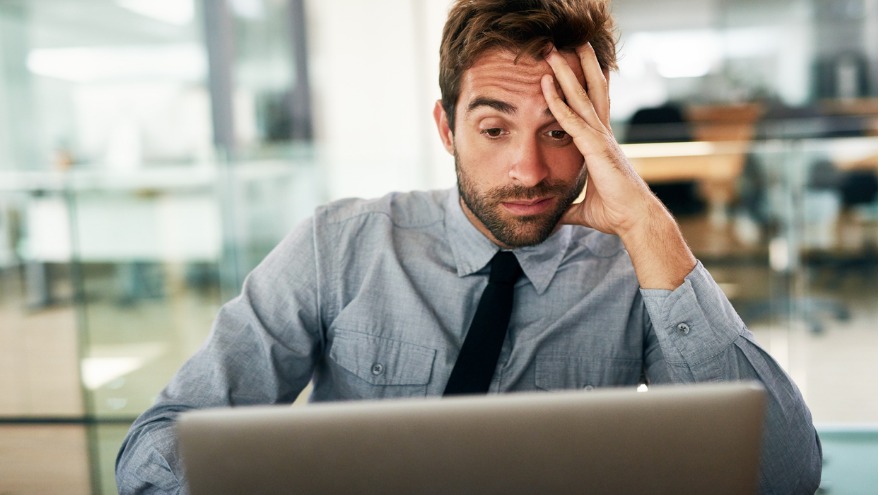 Based on our own email list and past campaigns that have been most successful, here are some of the best examples of subject lines that get opened.
1. Humor
"I accidentally fell into the toilet"
"Eagle steals man's hat"
Email subject lines that contain humor are one of the top types of subject lines that get opened.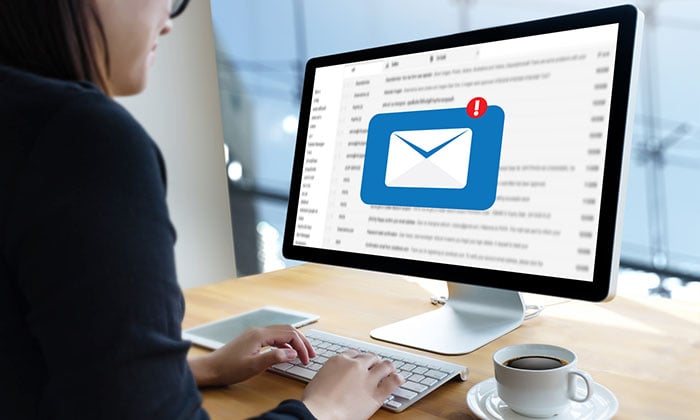 People love humor. Most of the news and headlines you see today are about negative mishaps and filled with doom and gloom. When you send an email with a humorous subject line, it immediately stands out from every other negative email that they're constantly spammed by on a daily basis. And when you stand out from everyone else, you have people's attention.
You could tell a joke, or describe a funny event that recently happened. As long as there's lighthearted humor in the subject line, your readers will be curious to find out more.
2. Numbers and Statistics
"Top 20 Subject Lines That Get Opened"
"15 Foods To Help You Lose Weight"
Using lists and numbers is another extremely popular type of subject lines that get opened.
Naturally, humans do not like to leave things undone. Our preferred behavior is to finish one task, and then move on to do the next. Having to leave a task in the middle of it makes us feel very uncomfortable. That's why if you've ever been interrupted while in the middle of something, you get irritated or frustrated because you now have to stop and put your focus on the person talking to you.
Numbers signify that there is something the reader can look forward to. You are making the reader a promise ahead of time as to what they can expect, such as 10 different ways to do something. Once your reader decides to read the first item on the list, they are already committing themselves to finishing the entire thing. As they go through the list one by one, the thought that there are still 5 or 3 more items they haven't read about, will constantly be in the back of their mind. Until they finish the list, they will not feel comfortable leaving the page.
On our YouTube channel, statistics show that our YouTube videos with numbers in them – such as 10 Closing Tactics That Make Prospects Say Yes or 15 Ways to Write Sales Copy That Sells perform much better than videos that do not have numbers.
So, if you want to increase your email open rates, use numbers in your subject lines.
3. Shock
"Trump declares war on Iran"
"A global recession has finally arrived"
Humans are naturally curious creatures. We like to explore the unknown, and when presented with an opportunity to do so, it is very tempting for us to listen to our natural instincts.
When you use shock or surprise in a subject line, you are tapping into that curiosity that all humans have. That's why news headlines use shocking headlines such as BREAKING NEWS to get your attention and make you want to know what's going on.
A subject line that makes the reader go WHAT?! is an example of one that uses shock. Make your reader open their eyes in disbelief, and your readers will find it irresistible to open the email.
Read Also: List Building: 7 Ways To Make Money Using Nothing More Than Building Your List
4. Animals
"Cutest pictures of my kitten"
"My dog is super cute"
How do you act when you see a cute dog or kitten? Most likely you will lose your composure, and become emotional because of how cute it is.
People love cute things. This is most evident in countries like Japan, where they have been able to turn our human desire for cuteness into their own unique branding that is different from the rest of the world. They put cartoons, anime and cute animals on almost everything they sell – and people love them.
That's why you see so many pictures of people with their pets on social media. Just like humans are naturally drawn to animals, using animals in the email will ensure it's one of your subject lines that get opened.
5. Curiosity
"You won't believe what Trump did today"
"Can you guess what Dan Lok ate this morning?"
Email Consultancy: Another method of using subject lines with curiosity is to arouse your reader's interest. Instead of using something that is shocking, simply make a statement that makes the reader want to find out more. The less information you use, the more effective it is. Your reader will naturally do the work to find out more – which means clicking and opening the email.
6. Reverse Psychology
"Don't open this email"
"Don't read this unless you're highly intelligent"
What happens when someone tells you not to do something? You're going to do it.
This is known as the tactic of reverse psychology. It works because people hate being told what to do, and will go so far as to prove that they will or can do what they want. When you use reverse psychology in an email subject line, you are influencing your reader to do the opposite of what is written.
That means if you want them to open the email, tell them not to. If you want them to read it, write in the subject line Don't read!
With reverse psychology, use it sparingly, and use this technique ethically. If you do it too much, your readers will realize what you are trying to do and it will lose it's touch.
7. One-Word Subject Lines
"Hey"
"Hi"
If you're struggling with coming up with subject lines that get opened, and you can't think of a good one, use a one-word subject line.
At first glance, you may think this would never work. But in practice, it works very well because it's a pattern interrupt. The fact that it's just one word, makes it stand out. Most email subject lines are lengthy, have some cheesy joke or something that arouses their curiosity.
But a one word subject line has none of that. In fact, it has NOTHING, except that one word. Because it's so simple, that's why it works. Your reader will look at it, become confused, and be curious to open it.
The best way to write a one word subject line is with a greeting. Greet the reader with a subject line such as Hey, to let them know the email is intended for them. Some other good one worded subject lines are questions, which we will get into later.
Simplicity is the ultimate sophistication. – Steve JobsCLICK TO TWEET
8. FREE Anything
"FREE stuff inside"
"Do you want a FREE sofa?"
People love free stuff. When you put the word free into the subject line, your reader is immediately going to feel there is something in it for them.
Remember: Everyone on this planet is tuned into the radio station WIIFM – What's In It For Me? If you cater to their desire to have something to gain, you will get their attention.
The word free implies there is something for them to gain at no cost. There are no strings attached. No hidden fees. Nothing that would make them suspect you want something from them. When someone has everything to gain and nothing to lose, they are going to be interested in your offer.
Using a subject line with the word free is best used when you want to offer a free sample or gift. One of the biggest problems copywriters make, is that they use the word 'free' to bait the reader into clicking, only for them to realize they have to make a purchase. If you use 'free' as clickbait, your readers will lose trust in you in the future. You may get results in the moment, but using 'free' as clickbait will only hurt long term customer relationships.
With any method, you use, be sure you understand the consequences and intended actions that the method will result in. Don't sacrifice short term gains if it means long term losses. You will lose more in the long run.
Read Also: List Building: 7 Ways To Make Money Using Nothing More Than Building Your List
9, Sales and Discounts
"50% Off Sale Ends Soon"
"Spring Sale Blowout"
Similar to the word 'free', sales and discounts imply there is something for the reader to gain.
The most successful companies know that most customers do not buy unless there is a sale. People naturally want to save money, and if they can get something at a lower price, they will do so. That's why companies run marketing campaigns and promotions to cater to those people, and why you see big sales and discounts around holidays like Christmas.
If you have a special promotion you want your readers to know about, combining the discount with a number is a very effective way of getting your reader to click. For example, do you see the difference between these two subject lines?
Special Spring 20% Discount Sale
Special Spring Discount Sale
Adding a number makes it much more impactful. Now, you're not only communicating that there is a discount in it for the customer, but also using the strategy of using numbers in the subject line to get their attention. This is just one example of how you can combine multiple copywriting strategies to write a very good subject line.
10. Limited Time Offers
"Flash Sale Ends at Midnight"
"Limited-Time Winter Blowout Sale"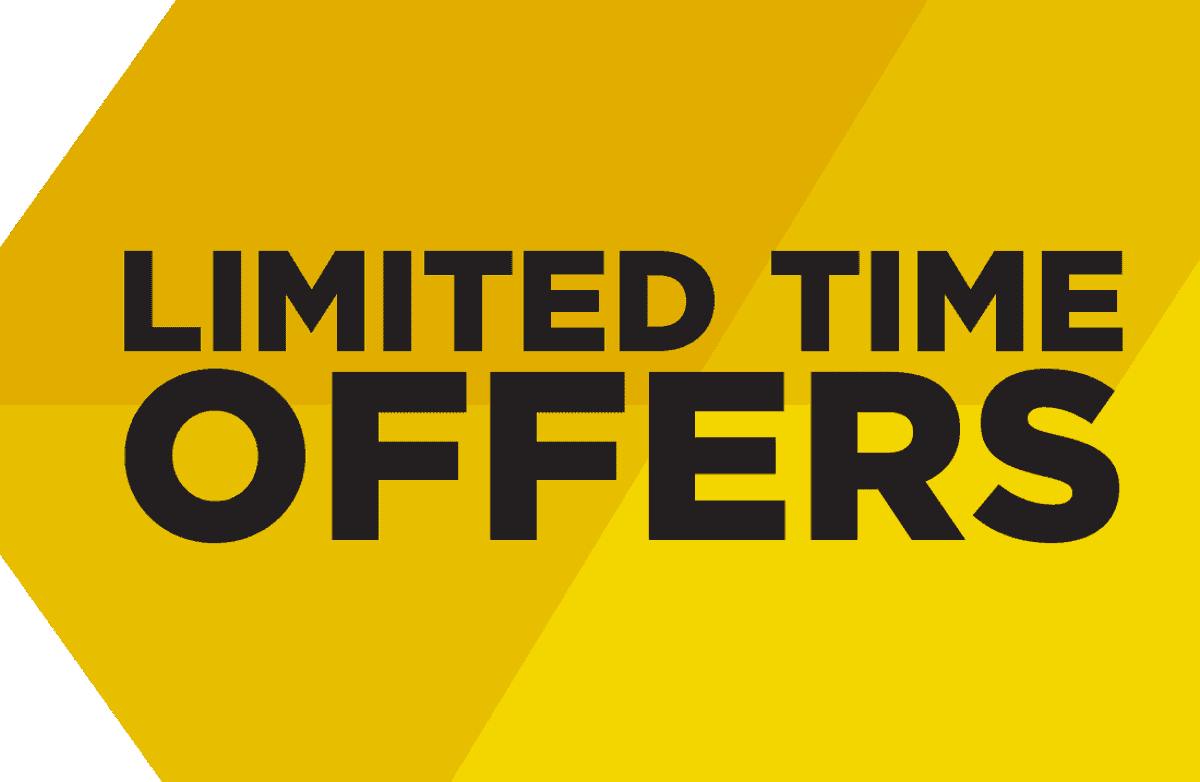 Humans naturally like to procrastinate. When there is no deadline, there is no urgency. And if there is no urgency, there is no reason to take action immediately. Instead, we will delay something for as long as possible.
If you want to get results from your emails as a copywriter, put a time sensitive offer into the copy to get your readers to take action immediately. A sale that lasts for only 2 days will get a lot more attention than a sale that lasts for a month. To your readers, they'll read it and think "I still have time, there's no reason for me to buy just yet."
The problem is that over the next 30 days, your readers are going to forget all about the sale. They'll go on with their daily lives, and hear of other sales that are going on as well. When they encounter one that only lasts for a few days, they'll forget all about yours, because they've already spent all of their money.
11. Celebrities
"Warren Buffett's best investing secrets"
"Elon Musk's new space rocket"
People love to know about the latest news about celebrities. Ask yourself, do you know anyone who always keeps themselves up to date about the hottest celebrity gossip?
Humans are naturally drawn to others who are successful or have a following. It is a sign that they are important, and as people, we want to associate ourselves with important figures.
Celebrities draw a lot of attention because of their status. If you want to generate a lot of attention, use a well-known person's name in the subject line to get the reader's attention.
Read Also: List Building: 7 Ways To Make Money Using Nothing More Than Building Your List
12. Questions
"Have you tried this?"
"Are you coming?"
Questions arouse curiosity and make the reader think.
When you can make your reader think, you can make them doubt themselves. For example, in sales one of the best ways to overcome a prospect's objection is to ask a question and redirect the conversation.
Instead of directly answering them and running the risk of saying a wrong answer, you can use a question to make them doubt whether or not what they are asking even makes sense.
For email subject lines, make your questions arouse curiosity and your reader will be intrigued to know more.
13. Best or Worst
"The Best Foods To Eat In 2020"
"The Worst Sales Tactics You Are Using"
No one pays attention to mediocrity. As humans, we pay the most attention to things at extreme spectrums – such as the best or worst of things.
That's why news outlets and media always focus on first place winners. You see magazines and articles talking about who won Gold at the Olympics, but never anything about who came second place. We are not wired to pay attention to the losers – we aspire to become the winners and as a result pay attention to them the most.
Use words that imply extremes such as best, worst, greatest, amazing, and terrible to  get your reader's attention.
14. Date and Time
"Top Entrepreneurs To Look Out For In 2020"
"The Best Hit Songs from the 1990s"
Using a date and time is similar to using numbers. The reader is expecting a finite list of things to read, and will be curious to know what they are.
When you use a date and time in your subject line, you are signifying a certain time frame for them to look at. They will wonder exactly why that time frame is so important, and who or what things made the list.
Use time as a way to set a time frame for what your readers can expect.
15. Hot News
"The Outcome of Trump's Impeachment"
"Presidential 2020 Candidates"
Any kind of events that have recently taken place are another good example of subject lines that get opened.
People are naturally curious about what's happening around the world. They may not be impacted by it directly, but they still want to keep themselves in the loop.
Just like people like to keep themselves up to date with the latest celebrity gossip, people want to know what's going on in the world. Take advantage of the latest news and events to make your readers click.
16. Valuable Advice 
"Top Superfoods You Should Eat"
"Why You Shouldn't Bathe Naked"
What kind of person gives advice? Someone who is an expert on that topic, who has in-depth knowledge on what to do.
As humans, we listen to those with authority. We perceive them as someone who knows more than we do, and give them our attention even though it may not be true. Subject lines that give the reader advice influence them to think of the email content as important.
Giving advice is also another way of catering to the reader's desire of what's in it for them. You are giving them free, valuable advice they can implement in their lives. And everyone loves free stuff.
17. Get Niche
"Best Sales Techniques For Life Coaches"
"Top 10 Asian Entrepreneurs Of 2025"
When you state a niche, you are catering to a very specific audience. And if your audience falls into that niche, you make your reader feel special, as if the email was written for them. Making your reader feel special implies there is exclusivity – something that only a handful of people will have access to. We value things that are exclusive, and by making your reader feel exclusive, they will feel valued.
For example, if you are a coach in the fitness niche, which subject line would you respond more strongly to?
"Biggest Mistakes Fitness Coaches Make"
"Biggest Mistakes Coaches Make"
The more specific you are with your audience, the more likely you will get their attention. Know your audience, and you know exactly what will succeed.
18. Familiarity
"Long time no see"
"It's been awhile"
Have you ever received an email from someone you didn't know? What was your first reaction?
An email inbox is a very personal thing, something that people don't like anyone getting into. That's why we hate spam mail and advertisements because they are a nuisance and people we wouldn't give our email address to in the first place.
If you want to get the attention of your reader, make the subject line feel personal. Use their name in the subject line, or write the subject in a way that implies you know each other. Familiarity will make people lower their guard, which means clicking on your email instead of hitting delete.
19. Emojis
"Hello :)"
"$$ The Best Way To Make A 6-Figure Income From Home $$"
Another example of email subject lines that get opened are ones that contain emojis.
Emojis are so effective, because they help to clarify the message that is being said. For example, compare these two subject lines:
"Only For You :)"
"Only For You"
In this example, the subject line without an emoji gives the reader no context. By putting a simple emoji such as a heart or smiley face, you are conveying a certain emotion to the reader. When your readers know the emotion behind a message, they are much more likely to resonate with it.
Most emails don't use emojis in the subject line. By inserting some emojis from time to time, you'll immediately stand out from everyone else.
20. Directness
"Sign up now"
"Get your ticket"
Lastly, being direct is one of many subject lines that get opened.
Instead of racking your brain trying to come up with a clever subject line that'll get their attention, just be direct with them. State your intentions clearly and let them know exactly what you want. If your reader is interested in what you are offering, they will take action.
How The Right Email Subject Lines Can Make You a 6-Figure Income 
If you have a knack for writing subject lines that get people's attention, you might be interested in learning more about the High Income Skill of copywriting.
A High-Income Skill is defined as:
A skill that you can earn $10,000 or more per month with.
High-income skills allow you to be paid based on the value you bring to the marketplace, not what your boss or manager thinks you should be paid.
As you get better at it, you'll only increase your income more and more with high-income skills.
21. "10 Gift Ideas for Your Little Ones"
Picking the right gift can be a hassle, so sending out gift suggestions is smart. These email marketing subject lines can successfully get readers to open your messages.
Who is it for, you ask? This type of subject lines appeals especially to those who're already looking for gifts for their close ones. If targeted to the right people, these email subject lines can increase the open rates of your marketing campaign drastically.
22. "Happy Birthday, (recipient's name) Surprise Inside"
Delight your subscribers with a special offer for their birthday.
Rent the Runway, for example, sends out personalized emails to recipients on their birthdays and addresses them by their first name. They also offer an incentive or surprise for opening the email, which is an excellent way to get readers intrigued. This helps improve the results of their campaign.
23. "Tonight Only: Get this NOW before it's gone…"
It is very difficult to resist the fear of missing out. You can increase the open rate of your emails if you add an element of limited availability in your subject line. They are best used when you have a sale going on.
You can also use "Weekend Only: Get this …" or "Last Day to Get…" for promoting special product offers or freebies.
Violet Grey, for example, used this email subject line in their campaign.
24. "Is this the hottest career in marketing?"
We, humans, tend to desire closure. You can leverage this trait by leaving your email subject lines open-ended. Try to make your subscribers curious by asking them a question or saying something that sounds unusual.
But make sure that you provide them with an answer when they open your email.
25. "40% Off on Your Favorite…"
Offers seldom fail to grab attention, especially when they are personalized. You can boost not just the open rate of your email, but also your revenue with such top offers in your email subject lines.
Promote a discount offer on their favorite products or the product they last viewed. For this, you will need to monitor and analyze your customers' buying behaviors. The best subject lines like the one in the example can help improve your open rate.
26. "How (Company) Got Your Name"
Regardless of your product, email marketing subject lines like this can attract your readers and compel them to open. It sparks the recipients' innate interest in learning more about your company, thus enabling you to establish a connection with them. The best part about it is that you don't need to think too much while creating it too.
If the email subject lines make the subscribers feel that they'll learn something new, they may open your email.
The key here is to make the email seem genuinely interesting for them too. This helps hold their attention and they may keep opening your emails with such email subject lines in future email marketing campaigns too.
Read Also: List Building: 7 Ways To Make Money Using Nothing More Than Building Your List
27. "Top 10 under $10"
Email marketing subject lines with numbers or lists are intriguing and attention-grabbing.
Did you know that the human brain is naturally drawn to numbered lists? Implementing this to your email marketing campaign could effectively persuade more recipients to open your emails.
You can try to craft email subject lines like the one in the example to increase your conversion rates. It's a great idea to do A/B testing of these email subject lines yourself too.
Through A/B testing, you'll be able to find the best ones which work better for your email marketing campaign.
28. "Thanks for Joining – Here's What's on Sale"
A study conducted by Adestra analyzed 95,000 email subject lines from across the globe. Researchers found that there are over 200 top trigger words to increase your open rate.
Did you know that the use of "Sale" resulted in an open rate of 23.2%, whereas "Save" delivered only 3.4% opens.
Thus, using email subject lines with the word "Sale" can be extremely helpful to improve your open rates. This can help you get the best out of your email marketing campaign as well.
But you should avoid words such as "Save" because they can reduce the open rate of your emails.
29. "Introducing our Latest (Product/Feature/Service)"
Top email marketing subject lines like this create a curiosity in the recipients. They'll click open to see what's the latest product or feature they could buy? It's also direct because you're already telling them what the email is all about.
When does this work? Such email subject lines can work extremely well with loyal fans of your business as they will constantly be on the lookout for the latest offerings from your business.
30. "Don't Make These Seven AdWords Mistakes"
This email marketing example compels readers to click open because it might benefit them. At the same time, email subject lines like this one create curiosity as to what they could be currently doing wrong with AdWords.
Such email subject lines can particularly appeal to digital marketers who work with AdWords regularly. This is because they're constantly on the lookout for ways to improve their click-through rates.
If they're committing any mistakes, they could be harming their CTR. This is why they'd be very interested in knowing these mistakes.
Read Also: List Building: 7 Ways To Make Money Using Nothing More Than Building Your List